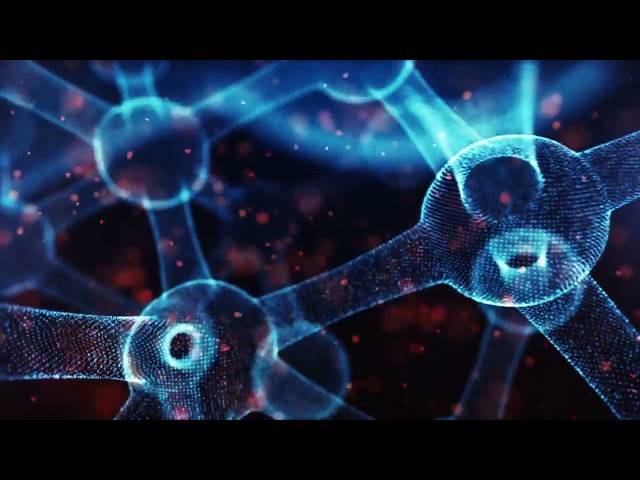 NEWS
ACCESS BIO
THE NEWEST ASSET IN THE FIGHT AGAINST COVID-19
ACCESS BIO GRANTED EMERGENCY USE AUTHORIZATION BY FDA FOR CARESTART™ COVID-19 MDX RT-PCR TEST
Global Leader in Infectious Disease Diagnosis Receives FDA EUA for Molecular Test that May Provide Laboratories Results in 83 Minutes or Less
Access Bio, Inc.
, a long-standing leader in the development of diagnostic tests for infectious diseases through research, development and manufacturing, today announced that the U.S. Food and Drug Administration (FDA) has granted the company Emergency Use Authorization (EUA) for its SARS CoV-2 RT-PCR test.Manufactured entirely in the United States, the 
CareStart™
 COVID-19 MDx RT-PCR test uses real-time reverse transcription-polymerase chain reaction (RT-PCR) to detect RNA of the COVID-19 nucleocapsid gene (N gene) and RNA-dependent RNA polymerase gene (RdRp gene) in test subjects, resulting in faster results (83 minutes), as well as 100% sensitivity and 100% specificity.
Access Bio has confirmed 100% consistency in positive (PPA) and negative (NPA) groups during clinical evaluations from samples collected by nasopharyngeal swab from symptomatic patients during the 2020 COVID-19 pandemic period. The 
CareStart™
 COVID-19 MDx RT-PCR test is authorized for distribution and use by healthcare professionals and health systems conducting COVID-19 testing. Specimens are then delivered for analysis to laboratories certified under the Clinical Laboratory Improvement Amendments of 1988 (CLIA) who are subject to reporting test results to healthcare providers and relevant public health authorities as appropriate. Analysis does not require a proprietary system and can be run on some of the most common PCR processing solutions, such as Bio-Rad's CFX96 Dx system and Thermo Fisher Scientific's Applied Biosystems 7500 or 7500 Fast RT-PCR instrument. Additional information surrounding instructions for use with each system can be found at 
https://carestart.com/
.
"The novel coronavirus is showing no sign of slowing in the United States or other parts of the world, making the ability to quickly scale testing and diagnosis a priority," said Young H. Choi, President and CEO, Access Bio. "Our products are manufactured wholly in the United States and are used by the world's largest global health and humanitarian response organizations. We've worked to ensure the CareStart's accuracy and reliability will make it a leading diagnostic testing solution in a market plagued by false methodologies and subpar alternatives."
The 
CareStart™
 COVID-19 MDx RT-PCR test is designed for use on SARS-CoV-2 nucleic acid that has been extracted, isolated and purified from nasopharyngeal or oropharyngeal swab specimens. The purified nucleic acid is then reverse transcribed into cDNA followed by PCR amplification and detection using an authorized realtime (RT) PCR instrument. The 
CareStart™
 COVID-19 MDx RT-PCR test includes: 4×1 Step RT-PCR Mix, SARS-CoV-2 primer/probe Mix, MS2 Phage Control, External Positive Control, and External Negative Control.
Access Bio's 
CareStart™
 RT-PCR test is the first in the company's CareStart line to be granted Emergency Use Authorization by the FDA, with an IgM/IgG antibody kit also currently under evaluation for FDA EUA. Upon receiving validation, the 
CareStart™
 COVID-19 IgM/IgG Rapid Diagnostic Test will be distributed in partnership with Intrivo Diagnostics, which will act as a resource for qualified buyers — providers & healthcare professionals, payers and patients — to purchase the point-of-care antibody kits.
"The availability of the 
CareStart™
 COVID-19 MDx RT-PCR brings needed Covid-19 viral diagnostic testing to millions of patients across the U.S. and world during the current pandemic," said Michael Harbour, MD, MPH, Chief Medical Officer, Intrivo Diagnostics. "These high-quality tests are manufactured in the U.S. by Access Bio, a company with a long history of engineering and manufacturing superior quality diagnostic kits for malaria, dengue, typhus and other infectious diseases."
Established in 2002, Access Bio has a proven track record of releasing top-performing products, including its 
CareStart™
 Malaria Rapid Diagnostic Test (RDT), which is global leader in malaria testing market, supplying more that 100 million malaria tests per year. The product's success garnered the New Jersey-based manufacturer recognition from the World Health Organization (WHO) and earned numerous accolades and research grants. Access Bio went on to land R&D partnerships with the several US GOV organizations.
Access Bio distributes its products to more than 120 countries around the world, thanks to scalable infrastructure consisting of R&D and production facilities in the United States, South Korea and Ethiopia. Access Bio is traded on the Korean Stock Exchange (KRX) under the stock symbol, KR: 950130.
For more information about Access Bio and the 
CareStart™
 COVID-19 MDx RT-PCR test, please visit: 
https://www.carestart.com
.
About Access Bio:
Access Bio was founded by Young Ho Choi in 2002 and quickly established itself as a long-standing global leader in diagnostic testing, striving to create a foundation of well-being for all people. Access Bio's molecular technologies diagnose infection and disorders using genetic information, such as DNA and RNA to obtain more accurate diagnoses compared to conventional immunological or biochemical diagnostic products. With a history of creating revolutionary products, such as the 
CareStart™
 Malaria Rapid Detection Test, Access Bio remains a leader in accurate, sustainable and cost-effect diagnosis solutions.
About Intrivo Diagnostics:
Headquartered in Los Angeles, CA, Intrivo Diagnostics is an organization driven by science and dedicated to providing sophisticated and accurate diagnostic testing to save lives and slow the spread of infectious diseases.  Intrivo Diagnostics' mission is to distribute exceptional products to address the urgent demand for high-quality diagnostic testing. In keeping with that mission, Intrivo Diagnostic is the exclusive distribution partner for Access Bio, Inc.'s 
CareStart™
 line of COVID-19 testing products, all of which are solely manufactured in the USA.