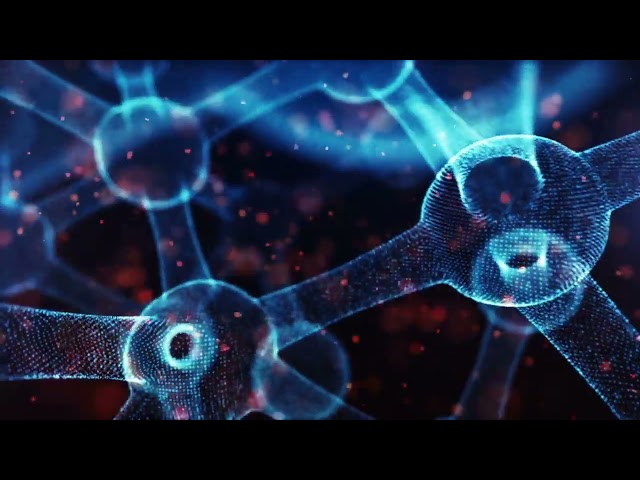 NEWS
ACCESS BIO
CARESTART™ IGM/IGG ANTIBODY TEST GRANTED EUA AUTHORIZATION
ACCESS BIO GRANTED EMERGENCY USE AUTHORIZATION BY FDA FOR CARESTARTTM COVID-19 IGM/IGG ANTIBODY TEST
Global Leader in Infectious Disease Diagnosis Receives FDA EUA for Serology Test Capable of Determining Subjects' past COVID-19 Exposure and Immunoresponse within 10 Minutes
Access Bio, Inc.
, a longstanding leader in the development of diagnostic tests for infectious diseases through research, development, and manufacturing, today announced that the U.S. Food and Drug Administration (FDA), has granted the company Emergency Use Authorization (EUA) for its CareStartTM COVID-19 IgM/IgG antibody test. This lateral flow antibody test represents the first of its kind to be truly 100% manufactured in the U.S.A.
Manufactured entirely in the United States, the CareStartTM COVID-19 IgM/IgG test is a rapid SARS CoV-2 lateral flow immunochromatographic assay, designed to indicate past exposure to, and infection by the novel coronavirus (SARS-CoV-2). Access Bio's serology test detects and differentiates IgM and IgG antibodies in human blood specimens with combined 98.4% sensitivity and 98.9% specificity. Healthcare providers administering the test only require a small sample volume (10 uL) of whole blood via a finger lancet and may be used with serum or plasma as well. Results are then determined within a 10-minute window.
Additionally, the CareStartTM COVID-19 IgM/IgG from Access Bio was tested in an independent clinical study on Jun 2, 2020, at the Frederick National Laboratory for Cancer Research (FNLCR) sponsored by the National Cancer Institute (NCI) and was found to have 100% sensitivity and 97.5% specificity.
"COVID-19's rapid spread throughout the United States was unprecedented and left our country reeling, and lacking adequate testing and tracing solutions," said Young H. Choi, President, and CEO, Access Bio. "Our serology test's performance and quality will help scale mass determination of COVID-19 exposure while offering an unrivaled new tool for helping trace and curb the pandemic's spread."
Each CareStartTM COVID-19 IgM/IgG antibody test kit includes: test devices, assay buffer vial, blood transfer pipettes, and package insert and can administer up to 25 antibody tests per kit. The CareStartTM COVID-19 IgM/IgG test is the second COVID-19 test kit from Access Bio to receive EUA authorization from the FDA after its CareStartTM MDx RT-PCR test. Tests will be distributed in partnership with Intrivo Diagnostics, which will act as a resource for qualified healthcare professionals.
"The availability of the CareStartTM COVID-19 IgM/IgG test kit brings needed Covid-19 antibody diagnostic testing to millions of patients across the U.S. and world during the current pandemic," said Michael Harbour, MD, MPH, Chief Medical Officer, Intrivo Diagnostics. "These high-quality tests are manufactured in the U.S. by Access Bio, a company with a long history of engineering and manufacturing superior quality diagnostic kits for malaria, dengue, typhus, and other infectious diseases."
Established in 2002, Access Bio has a proven track record of releasing top-performing products, including its CareStartTM Malaria Rapid Diagnostic Test (RDT). Access Bio's molecular technologies help diagnose infection and disorders using genetic information, such as DNA and RNA to obtain more accurate diagnoses compared to conventional immunological or biochemical diagnostic products.
Access Bio distributes its products to more than 120 countries around the world, thanks to scalable infrastructure consisting of R&D and production facilities in the United States, South Korea, and Ethiopia. Access Bio is traded on the Korean Stock Exchange (KRX) under the stock symbol, KR: 950130.
For more information about Access Bio and the CareStartTM COVID-19 IgM/IgG test, please visit 
https://www.carestart.com
.
About Access Bio:

Access Bio was founded by Young Ho Choi in 2002 in Somerset, New Jersey, and quickly established itself as a long-standing global leader in diagnostic testing, striving to create a foundation of well-being for all people. With a history of creating revolutionary products, such as the CareStartTM Malaria Rapid Detection Test, Access Bio remains a leader in accurate, sustainable, and cost-effect diagnosis solutions.
About Intrivo Diagnostics:

Headquartered in Los Angeles, CA, Intrivo Diagnostics is an organization driven by science and dedicated to providing accurate and easy-to-use diagnostic testing to save lives and slow the spread of infectious diseases. Intrivo Diagnostics' mission is to distribute exceptional products to address the urgent demand for high-quality diagnostic testing. In keeping with that mission, Intrivo Diagnostic is the exclusive distribution partner for Access Bio, Inc.'s CareStartTM line of COVID-19 testing products, all of which are solely manufactured in the USA.